Ohio Soil Recycling's facility is centrally located on Integrity Drive in Columbus, Ohio with convenient access from two interstate highways. In 2010-11 the facility was expanded from 27-acres to 58-acres and a new treatment pad was constructed with the most modern and up-to-date environmental safeguards. This expansion effort has provided OSR with an additional 15-20 year capacity at the Columbus facility.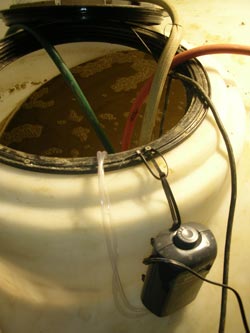 OSR's 58-acre facility includes:
600' x 1,800' Lined Soil Treatment Pad
(5) Perimeter groundwater monitoring wells
Seamlessly lined collection trench and retention pond
Sediment retention basin
City of Columbus licensed and inspected weigh scale
Secure and fully insured disposal facility
Permitted by Ohio EPA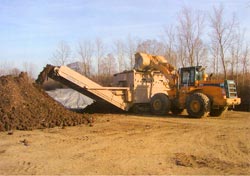 Treatment Pad Specifications:
Compacted clay subsurface with 40-mil liner
3-foot compacted clay working surface on top of liner
Soil-Cement stabilized pad working surface
Lined run-off trench feeds into seamlessly lined collection pond.
Run-off waters from pad collected and stored in lined pond for re-use in microbial solutions, windrow watering and dust control on treatment pad resulting in full closed-loop water management approach.